News Iraq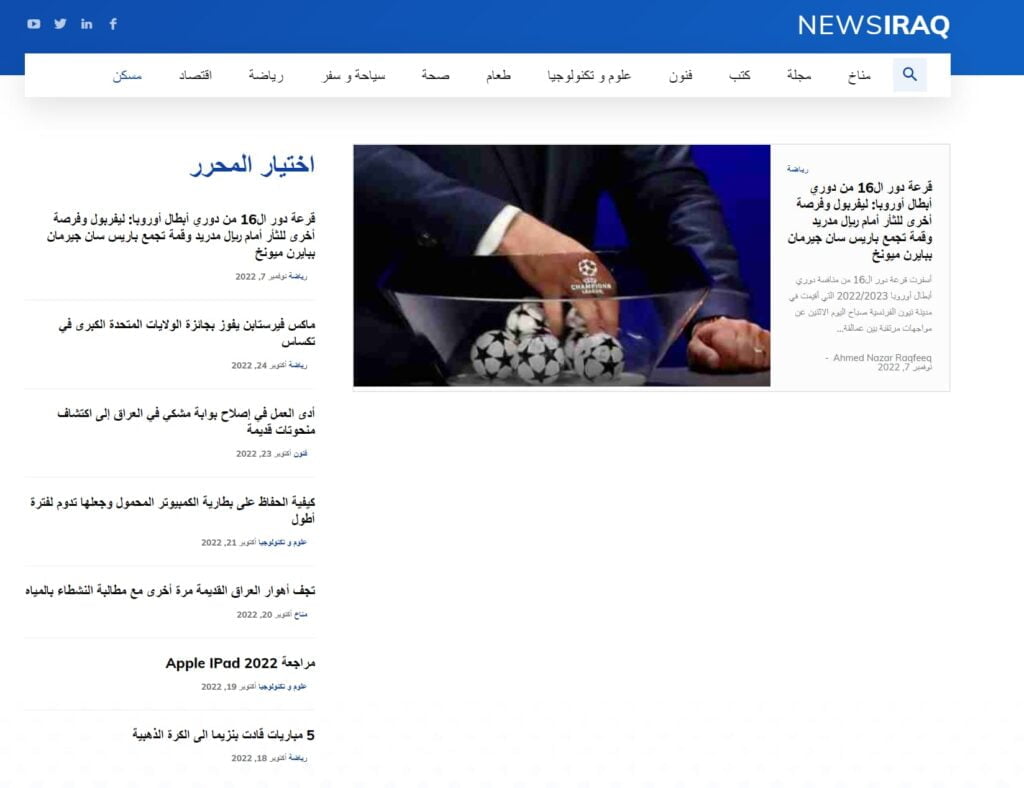 Iraq News is a specialized online news outlet that was founded in the year 2022.
They talk about the current events taking on in Iraq as well as elsewhere in the world.
Only content that is both interesting and relevant will be provided to you there, and we are confident that you will enjoy it very much.
They are dedicated to giving you the most up-to-date and accurate information possible.
They are a reputable news portal that was established in the year 2022. Iraq News is committed to presenting you with the most recent and relevant information. They are prepared for anything that may come our way, from political unrest to natural disasters.
They debate the events that take place not only in Iraq but also in other parts of the world, and through us, you will get knowledge of the most recent happenings in Iraq and elsewhere in the world.
Because News Iraq are here to fulfill all of your information requirements around the clock, you don't have to worry about the objectivity of the information that they provide to you.
The following is a list of examples of topics that are covered by News.iq:
Society
Economy
Sports
Travel & Tourism
Health
Cooking
Science
Technology
Arts
Books
Cryptocurrencies
Collaboration between News Iraq & Best 4 SEO in Numbers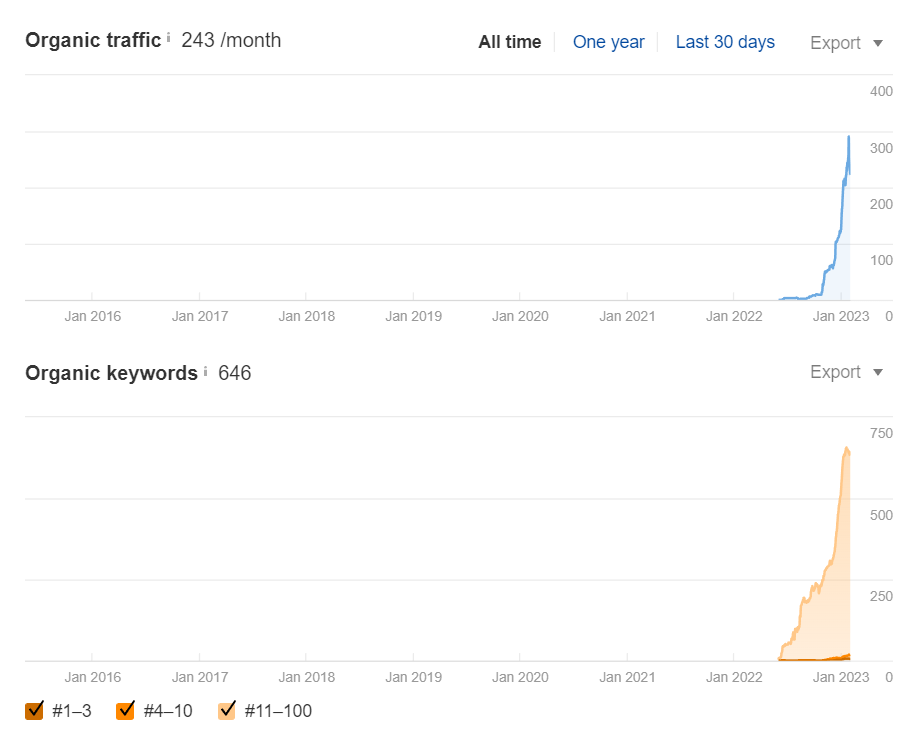 Collaboration between News Iraq and Best 4 SEO was a powerful tool for increasing online visibility and reaching a wider audience. One such successful collaboration story is the partnership between News Iraq and us.
The goal of the collaboration was to help News Iraq reach more traffic and improve its online presence.
News Iraq had a strong reputation for delivering accurate and timely news, but its website was not performing as well as it could be in search engines. We were brought in to help identify any technical and content-related issues that were hindering the website's search engine performance and to develop a customized SEO strategy.
The first step was a comprehensive audit of News Iraq's website, including a technical SEO audit and a content audit. Best 4 SEO identified several areas for improvement, including website speed, mobile optimization, and keyword targeting.
We also recommended changes to the website's content, including the addition of more multimedia elements, such as images and videos, to make the website more visually appealing and engaging for users.
Based on the audit results, we developed a customized SEO strategy that focused on both on-page and off-page optimization.
The on-page optimization included improving the website's content, meta tags, and structure, while the off-page optimization involved building high-quality backlinks and creating content for other websites to drive traffic back to News Iraq's site.
To ensure the success of the SEO campaign, News Iraq our SEO company worked closely together. News Iraq agency provided regular feedback on the results of the SEO efforts and made adjustments to the strategy as needed. We kept them informed of any changes to the search engine algorithms and best practices and provided regular reports on the progress of the campaign.
The results of the collaboration were outstanding. News Iraq's website saw a significant increase in organic traffic, which led to more page views and higher engagement from users. The website also ranked higher in search engines for key keywords, which helped increase its visibility and reach.
In conclusion, this successful collaboration story between News Iraq and us demonstrates the power of a strategic partnership in improving a website's search engine performance and reaching a wider audience. By working together, we were able to achieve great results and help News Iraq agency achieve its goal of becoming a leading source for online news and information.
200+
Keywords in Top 5 Positions